Unshaven Hair Transplant
It is a hair transplant method that is applied without shaving the front, side and top parts of the hair.
This is the approach where there is no shave for the top, front and side hairs, but only a shave for the back hairs (the donor area). Mostly preferred for long-haired individuals. Shaved donor area in the back can be covered with the help of long hairs on the top. 
No-Shave Hair Transplant is available for FUE and DHI. The method is determined individually for each patient. A single session of FUE allows transplantation up to 4000 Follicular Units (FUs) or grafts whereas up to 3000 grafts in a single DHI session. A single gaft could carry 1-4 hairs.
Who is suitable for No-Shave Hair Transplant?
Mostly preferred by female patients as they do not want to shave hairs for a transplant procedure. Also preferable for the individuals who have only thinning rather than apparent exposure. Patients having partial/local hair loss due to certain incidents are also good candidates for no-shave hair transplant. Lastly, patients who only experience receded hairline could also receive a no-shave procedure.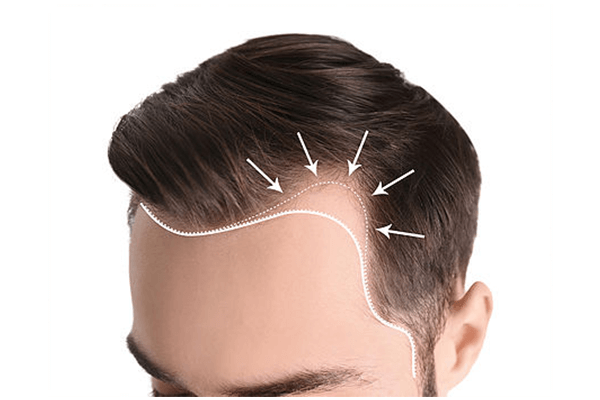 No-Shave Hair Transplant, How?
Patients are always informed about the procedure during consultation. Following  the completion of hairline design, hairs are washed and sterilized. Then 2-4 cm width area is to be shaved in the back of the scalp (the donor). Local anesthesia is administered to the procedure area. Then starts the extraction from the donor zone. No pain is present during this extraction as saline liquid is injected primarily to harvest area in order to do the extraction in comfortable way.  
Transplanted grafts should be posing to same direction and depth in coherence with existing hairs. In order to achieve a natural look transplant angle should be established carefully. Also important to preserve incision numbers exactly the same as extraction total otherwise complications should be expected. In the case of DHI operation no need for separate incisions.
Harvested grafts are to be transplanted into the incisions carefully. It is paramount to follow the surgeon's planning and instructions. During the post - op period, healing and regrowth can be enhanced with the help of dedicated care products.
Recovery after a No-Shave Hair Transplant?
The patient can continue daily routine the day after the procedure. It is possible to hide the surgical area by using existing hairs.
Genral instructions after the operation are as follows; sleeping in a slightly elevated position for 3 days, no contact with the surgical area (especially no itching), stopping alcohol and smoking. It always brings faster and healthy recovery to strictly follow doctor's post-op instructions. Scabbs and rash will disappear in a week. Scabbs should complete their natural process therefore patients should not contact them.